Prior to forming Hebda Property & Title Solutions, John worked for over 34 years in the title insurance industry in Los Angeles, Ventura, Alameda, San Diego, and Santa Barbara Counties.
As a dedicated title professional, John has spent many years honing and perfecting his real property research skills. He has extensive experience handling transactions affecting properties in multiple counties and has had the opportunity to work closely with some of the top title insurance underwriters in California.
John has the ability to craft creative, common-sense solutions to very challenging title issues.
A Santa Barbara native and a graduate of Bishop Garcia Diego High School (1967), John graduated from Loyola Marymount University (LMU), as a math major, with a Bachelor of Science Degree in 1971.
Upon graduation from LMU, John served three years in the United States Army stationed at Fort Bragg, North Carolina.
California Land Title Association, affiliate member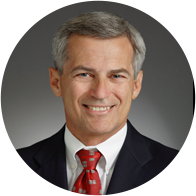 Our services are dedicated to assisting:
Over the last 30 years John Hebda has become a recognized expert for accomplishing the requisite research and historical context necessary to craft sensible solutions for the Title issues encumbering property ownership throughout the state - especially those issues that are often unique to Santa Barbara County properties. Hebda Property & Title Solutions is committed to sharing that expertise with Professionals seeking quality research and common sense solutions regarding a host of complex real property issues.
Any time that you face important, complex or complicated title or real property history issues we can give you the information you need. We will help you identify the scope of the work that you will want and develop the right game plan for finding your best solution.